Mac Bulk SMS Software - Professional
Mac Bulk SMS Software – Professional allows you to send unlimited text messages to group of people using GSM or Android technology based mobile phones without any internet connection and SMS gateways. Bulk SMS Software for Mac OS X Machine used to send job alerts, business news, invitation and other similar messages instantly.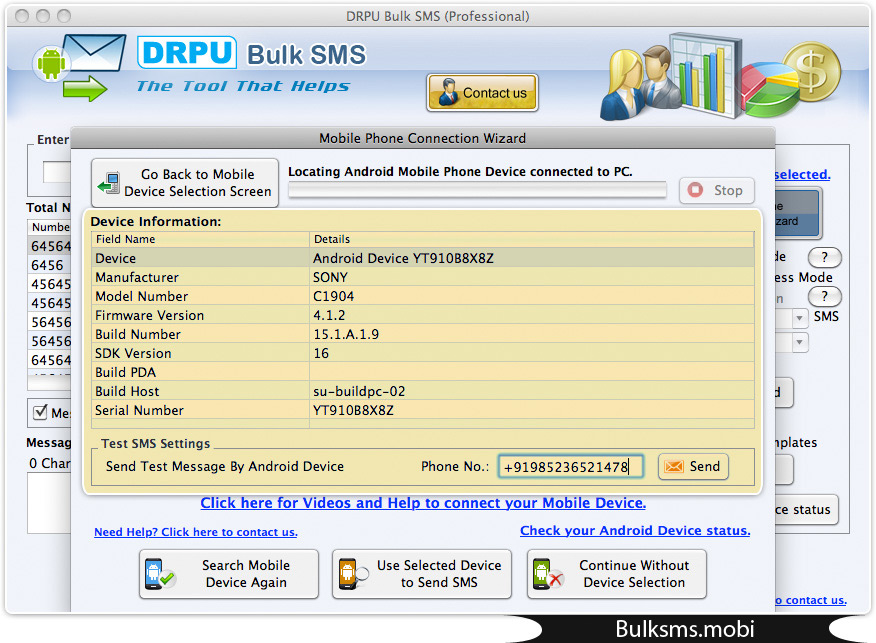 Software Features:
Mac Bulk SMS Software provides option to broadcast multiple messages to individual or list of phone numbers.
Software provides option to send bulk number of SMS.
Allow user to send text messages that contain non-English (UNICODE) characters.
Software supports all major GSM or android technology based cell phones.
Facilitate user to save sent text messages in .txt and .html file format for future usage.
Provide option to send notification and standard SMS.
Enable to skip duplicate contact number entries.